Unlocking Self Esteem Lead Generation
File Format: Adobe PDF, TXT, HTML
Number of Pages: 8 Pages
Squeeze page: Included, HTML
Download/Thank You Page: Included, HTML
Included Graphics: eCovers, Web page Images, Misc Images
Cover Graphics: PNG in different styles and sizes
Miscellaneous Graphics: Covers in 2D, 3D and Flat, Extra images
Extra Pages: Cheat Sheet,
Extras: Upgrade package with video's, Upsell page and more.
Year Released/Circulated: 2017
Suggested Selling Price: $37.00
Unlocking Self Esteem Lead Generation Introduction:
Developing positive self-esteem is the first step towards a healthy, enjoyable, and productive life. Yet having a lack of self-confidence is perhaps the most common flaw among humanity.
If you possess confidence, you'll feel a self-worth and you'll end up respecting yourself as a person. In turn, by respecting yourself, you can more easily respect others and be happy for them. Your life will improve greatly, as will your interpersonal relationships with your loved ones, co-workers, friends, and family as well.
You'll find that goals become more attainable and happiness is much more plentiful in your life.
Low self-esteem can trigger people to develop negative features such as depression, lack of happiness, insecurity and an overall poor confidence level.
When you lack the self-esteem in your life, every subtle mistake that happens in your day is taken to heart. People's criticism of you, your making of mistakes, and even a joke directed towards you will cause you to shy away from every opportunity that floats your way. Every challenge will appear impossible to accomplish for you.
This will cause you to feel stagnant and as a result, your life may lose meaning and purpose.
On the other hand, you can develop a better self-image, just like learning to skateboard or play a guitar.
Additionally, people don't seem to understand the utter importance of possessing high self-esteem.
I really can't even begin to stress the importance of it; as it's the key to having physical, mental, emotional, and spiritual strength and balance in life. In this brief but hopefully informative course, I'm going to detail the stage of developing self-esteem and how you can boost your overall self-image, with ease.
Unlocking Self Esteem Lead Generation Package Includes:
Lead Magnet Report – A 8 page Unlocking Self Esteem Lead Generation PDF that tells how to shift your mind set and unlock your full potential in life. It's the perfect report to build yourself a email marketing list in the huge and profitable self improvement niche, an asset that you could use to promote an almost endless supply of social media related products and services. Best yet, it gives them a taste, leaving them wanting more, giving you the perfect opportunity to sell and profit.
Squeeze Page – Ready to go squeeze page to build your list. Just copy and paste your autoresponder optin code into the web page, upload and it's ready to put new subscribers on your list. Is a modern two step process page that can help get better optin conversions.
Download Page – Matching web page for your Unlocking Self Esteem Lead Generation subscribers to download the give away report. Add related products and get paid to build your list.
Cheat Sheet – 3 page PDF your prospects can use to mark every step of the process and help them stay on track. They can easily check off each step as they go.
Email Series – 5 pre written TXT email messages. Comes with 3 follow up messages with quality content to build help build trust and that all important relationship with your new subscribers. Also 2 pre written solo ad emails you can use to generate even more subscribers.
Twitter Tweets – TXT file with 10 pre written tweets. Simply Copy and paste them into your twitter feed and done. Another way to push more traffic to your squeeze page.
Affiliate Products – PDF that lists related affiliate products you can promote and make yourself some dollars. Add them to your download page and have an auto pilot money machine.
Professional Graphics Package – Several cover images here in 2D (flat), 3D. Plus some extra graphics.
Unlocking Self Esteem Lead Generation Report Contents:
Introduction
Developing Inner Strength
Steps To Positive Self-Esteem Growth
Strength
Knowledge
Confidence
Wisdom
Conclusion
Unlocking Self Esteem Lead Generation Squeeze Page:
100% EXCLUSIVE COURSE!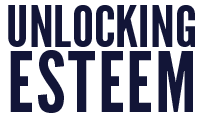 Learn How To Shift Your Perspective To Unlock Your Fullest Potential In Life!
Unlocking Self Esteem Lead Generation Rights:
1. You CANNOT put your name or pen name on the product as the creator.
2. You CANNOT edit the contents of the product in any way
3. You CANNOT change the title and sub-title of the product.
4. You can sell the product (Report) in PDF format.
5. You are granted the master resell rights, resell rights or to resell with personal use rights. Nothing else.
6. You CANNOT offer private label rights to this product. You are granted only the Master Resell Rights.
7. You can add the product into a membership site (paid only).
8. You can add the product into your product bundle or package and sell for a higher face value.
9. You can offer the Basic Resell Rights to the PDF Report. .
10. You can produce audio and/or video content from the materials found in this product.
11. You CAN give the product away for FREE, in exchange for an optin (email address) or lead.
12. You CAN offer the product as a bonus to another product you are selling. Or as a bonus when people purchase through your affiliate link.
13. You CANNOT sell the product on auction sites such as eBay.com.
14. You CANNOT use sell product in a dime sale event, under any circumstances or situations at all.
15. You CANNOT sell this product as a WSO, under any circumstances or situations at all.
Browsing: Unlocking Self Esteem Lead Generation